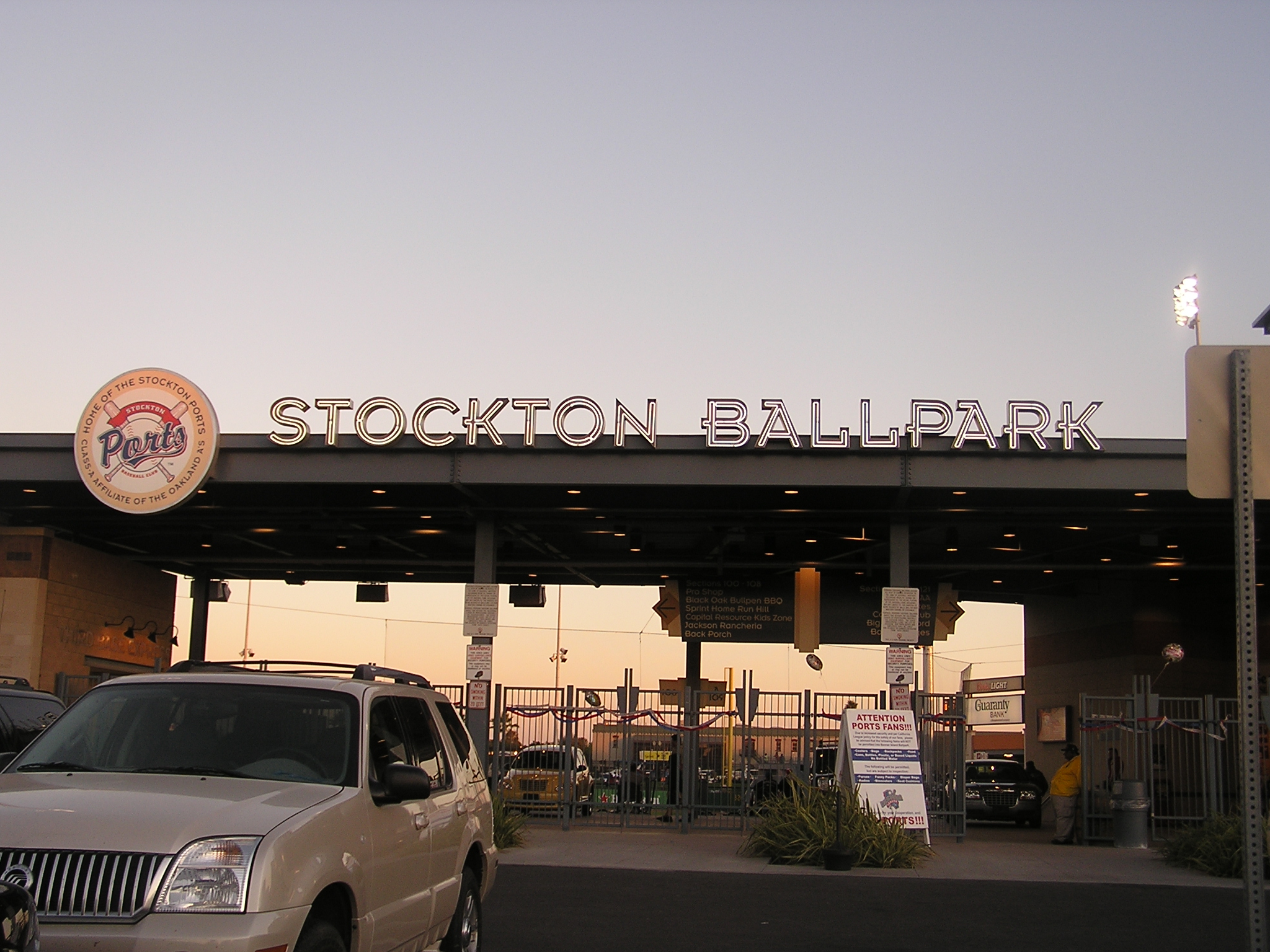 TEAM ::: STOCKTON PORTS
LOCATION ::: STOCKTON, CALIFORNIA
MY FIRST VISIT ::: AUGUST 5, 2007
OPPONENT ::: RANCHO CUCAMONGA QUAKES
LEVEL ::: CALIFORNIA LEAGUE 'A'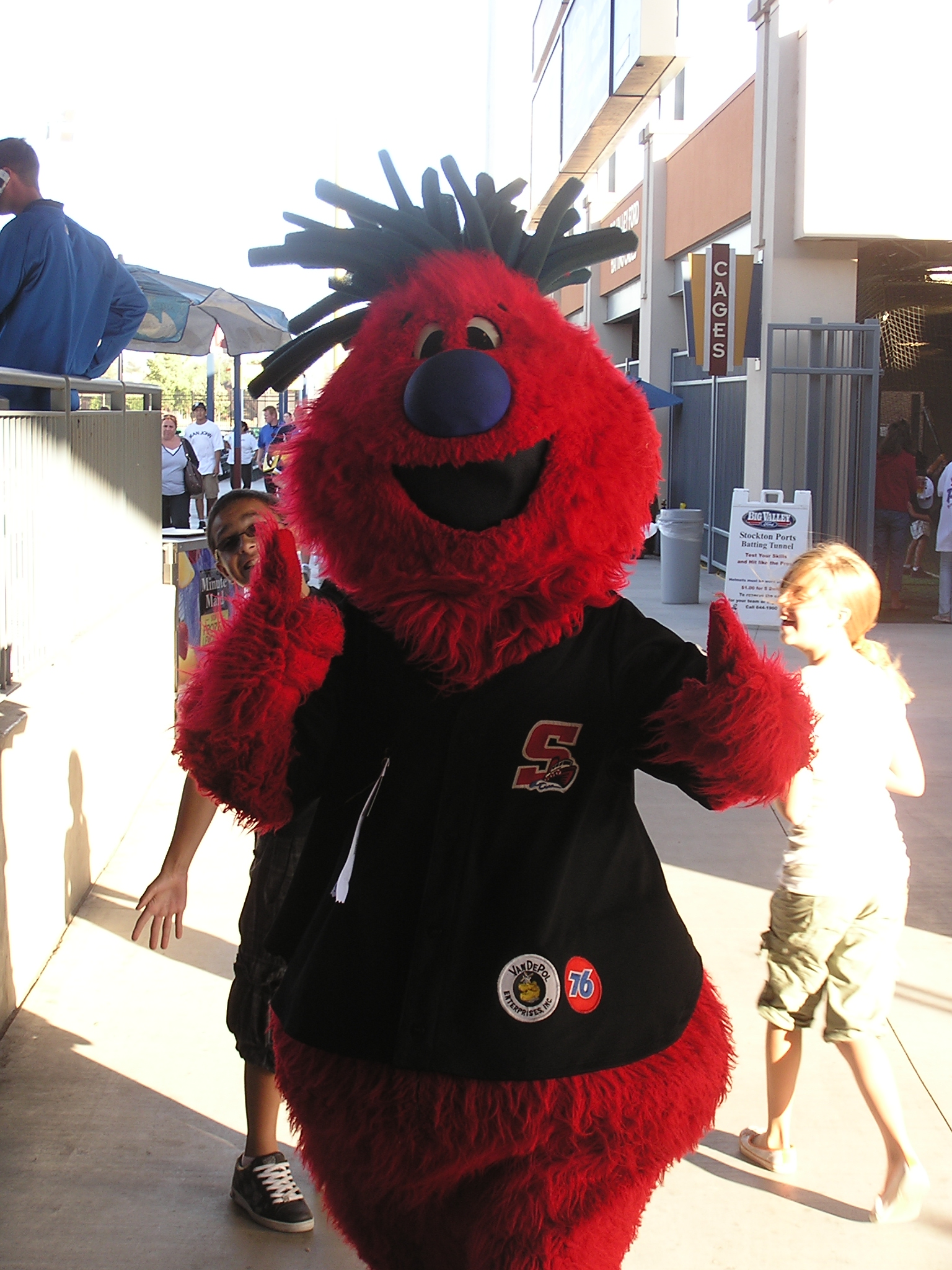 RATINGS
BALLFIELD ::: A
SCOREBOARD ::: B-
FOOD ::: C
FACILITIES ::: B
MASCOT ::: A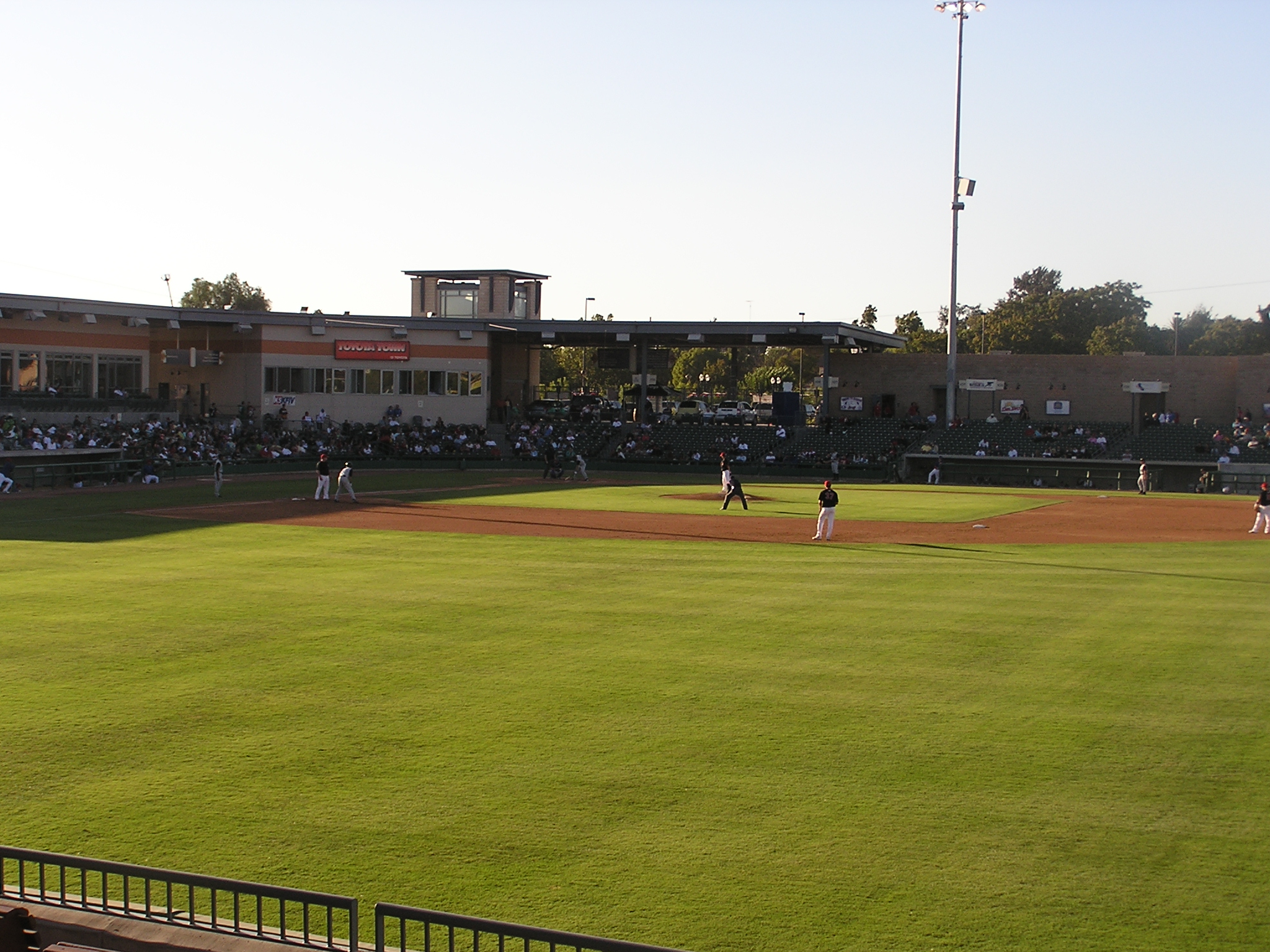 MY TAKE ON THE PARK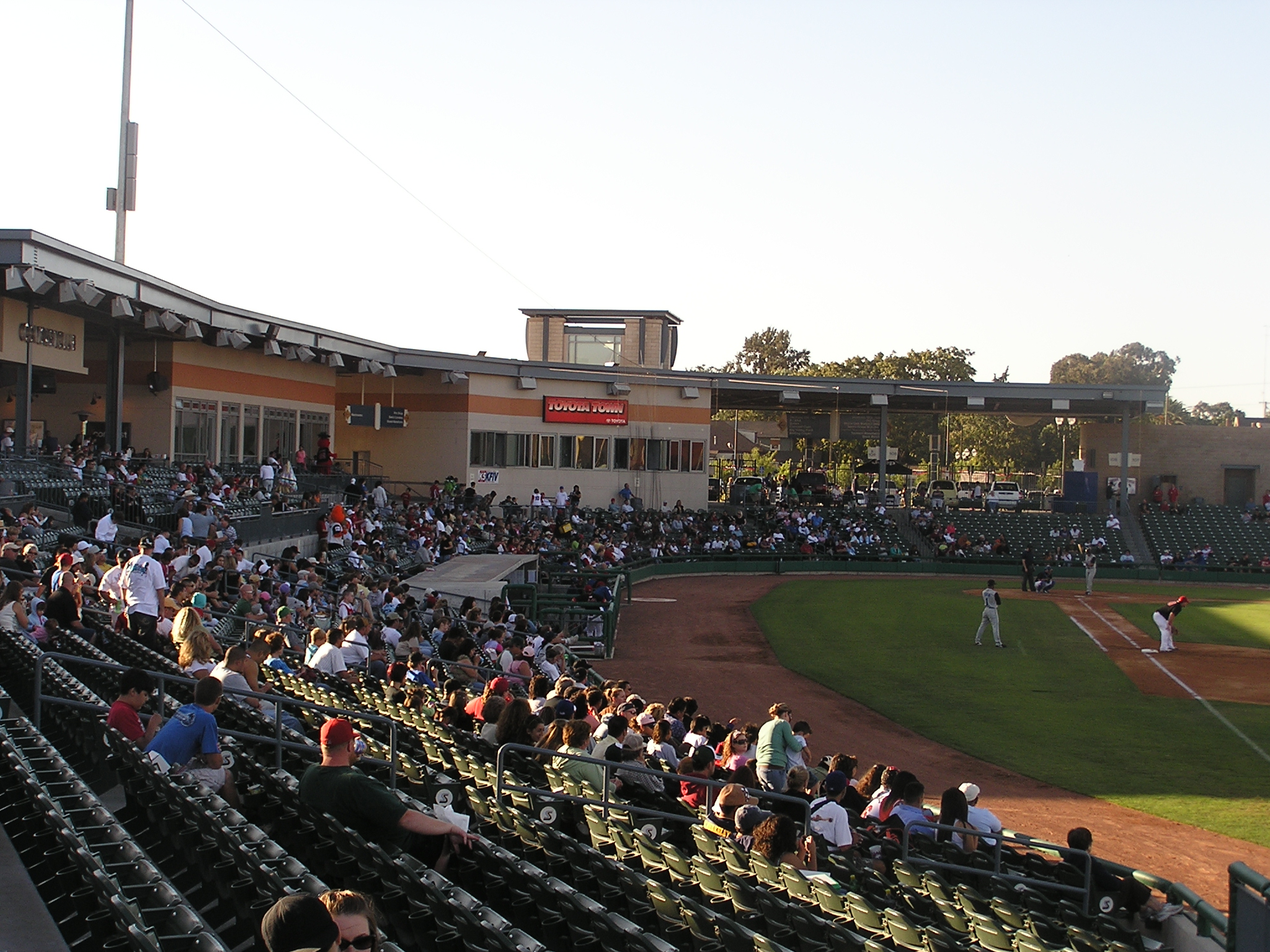 GOING TO A SINGLE 'A' PARK FOR THE FIRST TIME 3 HOURS AFTER LEAVING A MAJOR LEAGUE PARK GIVES THE PARK AN UNFAIR START. MY VISIT TO STOCKTON CAME AFTER SEEING THE PARENT CLUB IN OAKLAND THAT AFTERNOON.
I THOUGHT STOCKTON WAS A STANDARD NEW BALLPARK WHICH LACKED ATMOSPHERE.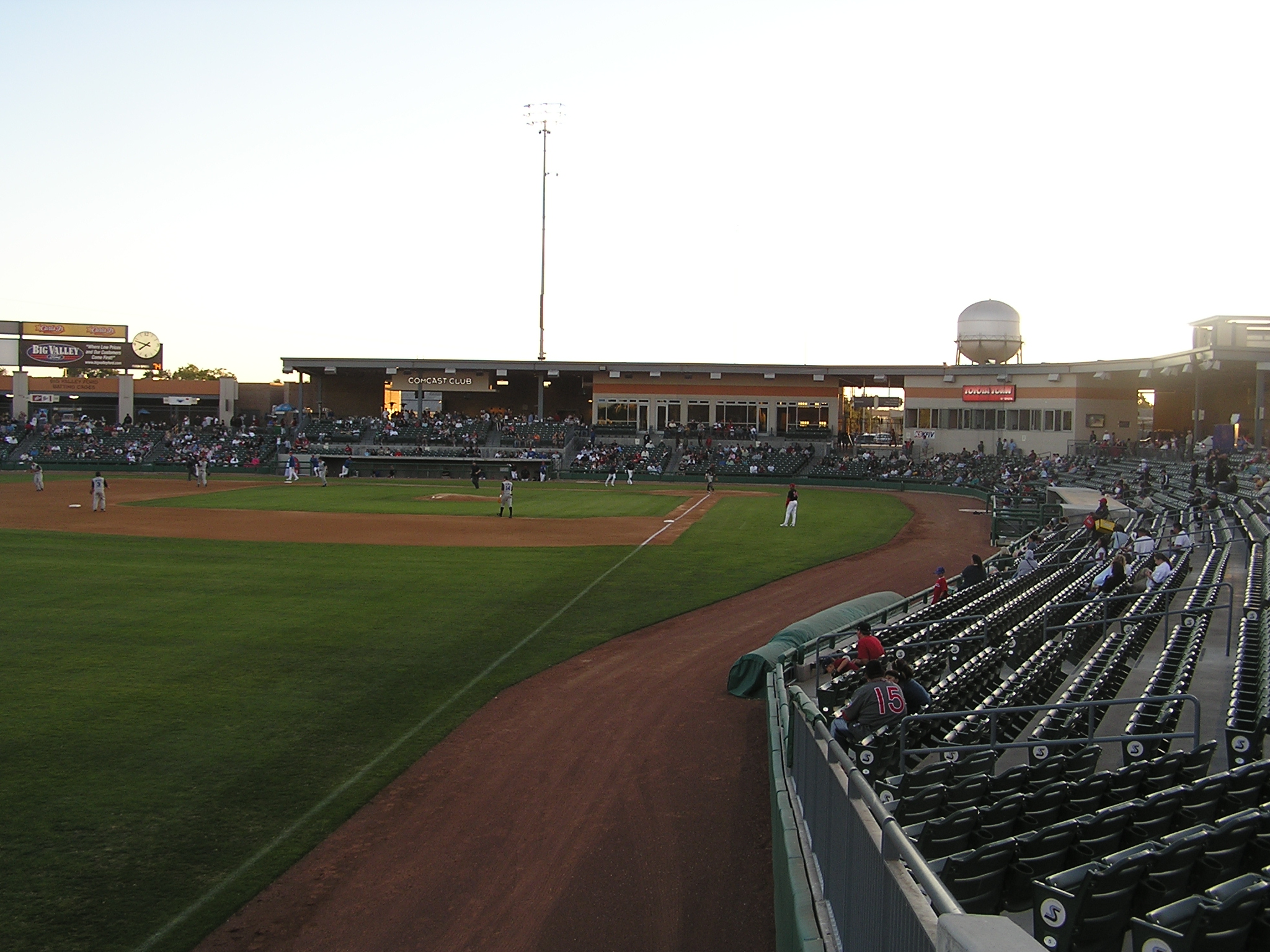 I FOUND BANNER ISLAND BALLPARK A LITTLE DIFFICULT TO FIND, MY GOAL WAS TO FIND THE RIVER, WHICH I KNOW I CROSSED ON THE FREEWAY, BUT COULDN'T FIND ONCE OFF OF IT. I DON'T THINK I WAS THE ONLY ONE
BECAUSE I PAST A LOT OF HOUSES AND IT DIDN'T SEEM TO FAZE PEOPLE THAT I WAS PASSING THEM 2 OR 3 TIMES. ONCE FOUND, I REALIZED WHY I COULDN'T FIND IT. A RATHER SMALL EXTERIOR RESTING BEHIND A VERY SMALL LOT WAS WAITING FOR ME. THERE IS A DECENT SIZED $5 LOT ACROSS THE STREET AND MORE PARKING IN THE ARENA GARAGE SHOULD BE AVAILABLE.
ONCE TO THE GATE NOTHING REALLY STOOD OUT ABOUT THE PLACE. ENTERING THE PARK BANNER ISLAND IS "JUST" ANOTHER NEW PARK WITH THE CONCOURSE AREA BEHIND THE STANDS, THIS ONE DOES WRAP AROUND THE WHOLE PARK WHICH I'VE ALWAYS LIKED.
A SPARSE CROWD ON A SUNDAY EVENING REALLY HURT THE ATMOSPHERE HERE, I BELIEVE THIS ALSO HURTS MY REVIEW OF THIS PARK. THE THING I'VE HEARD
ABOUT THIS PARK IS THE LOCATION ON THE RIVER. SADLY, IT SEEMED THEY PUT THE PARK ON THE RIVER BUT UNLESS YOU GO OUT TO THE OUTFIELD YOU WON'T SEE IT. IT COULD HAVE BEEN LOW TIDE AS WELL BUT THE RIVER SEEMED TO BE
QUITE LOW FROM THE EDGE OF THE WALKWAY.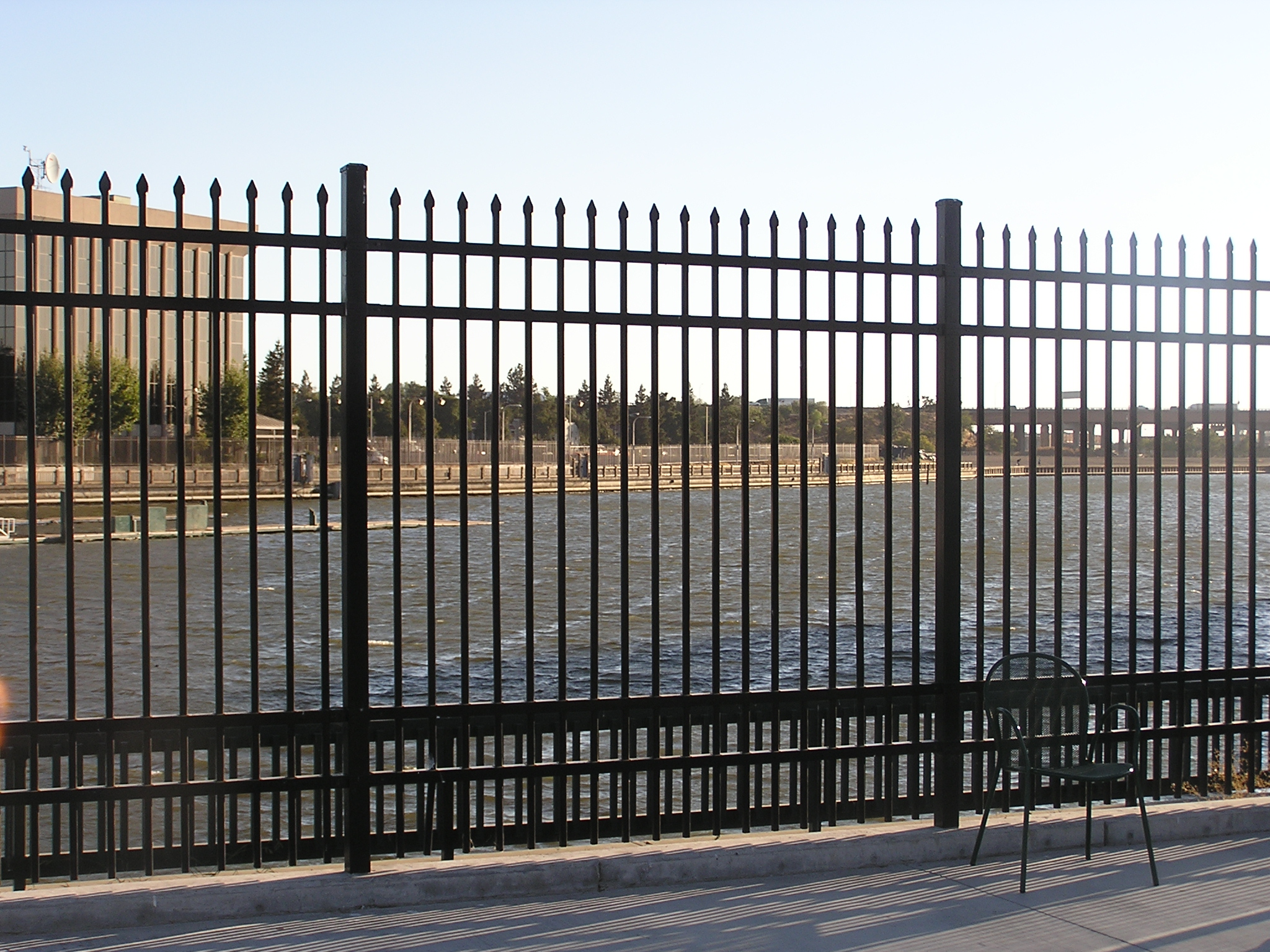 FOOD HERE IS PLENTIFUL, STANDARD, AND NOT CHEAP. CALIFORNIA THOUGH SEEMS TO HAVE THE PRICE PLAN FIGURED OUT. THEY SEEM TO CHARGE $2 MORE FOR EVERYTHING BUT GIVE YOU A BIGGER CUP OR BIGGER PORTION.
BANNER ISLAND BALLPARK IN STOCKTON COMPARES TO MANY OTHER PARKS I HAVE VISITED.
I SEE LAKEWOOD FOR THE WRAP AROUND CONCOURSE, BUT THAT IS WHERE THE COMPARISON WITH LAKEWOOD ENDS.
I SEE MANCHESTER OR LOWELL IN THAT THEY HAVE THE RIVER BUT UNLIKE TRENTON, THEY DON'T SEEM TO USE IT.
I SEE ERIE OR PORTLAND, MAINE WITH THE ARENA SITUATED IN THE OUTFIELD.
FINALLY, THEY DO HANDLE THE GAME FAIRLY WELL AND KEEP THE PROMOTIONS DOWN TO A MINIMUM.
IF BANNER ISLAND PARK HAD SOME ATMOSPHERE THIS COULD BE A GREAT PLACE TO SEE A GAME. FOR SOME REASON, I JUST DIDN'T FEEL ANYTHING HERE.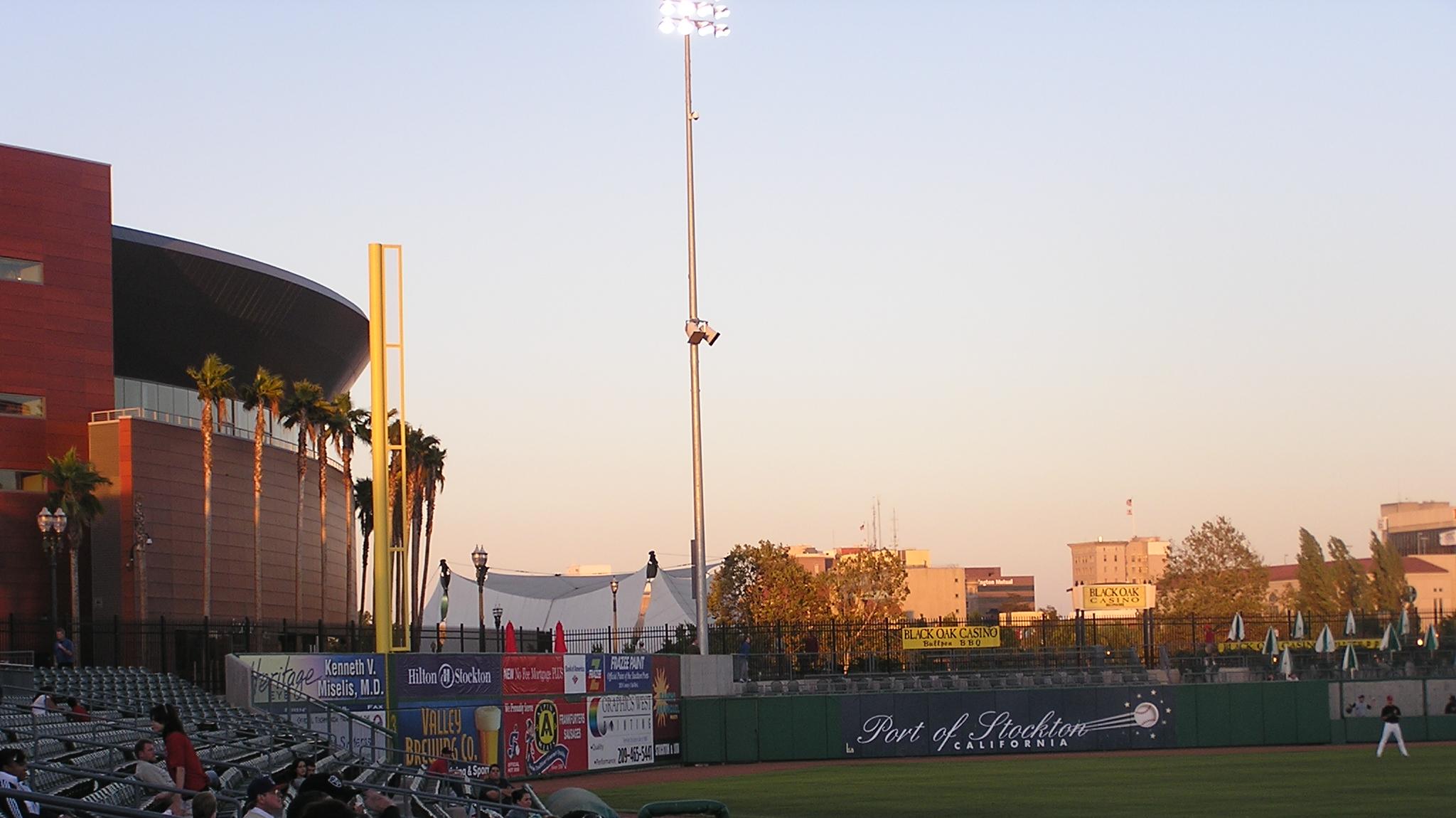 THE LINE UPS
RANCHO CUCAMONGA QUAKES MANAGER :::
7 Bobby Mitchell
STOCKTON PORTS MANAGER :::
31 Todd Steverson
RANCHO CUCAMONGA QUAKES
5 Nate Sutton 2b
29 Aaron Peel dh
10 Chris Pettit cf
13 Jordan Renz rf
19 Drew Toussaint lf
28 Jeff LaRue 1b
14 Tadd Brewer 3b
3 Larry Infante ss
9 Flint Wipke c
38 Stephen Marek p / WP
STOCKTON PORTS
28 Michael Affronti 2b
19 Justin Sellers ss
29 Frank Martinez 3b
34 Jose Pineda rf
13 Jon Zeringue cf
46 Tommy Everidge 1b
10 Darryl Lawhorn dh
7 Steve Kleen lf
23 Raul Padron c
33 Branden Dewing p / LP
RC QUAKES 000 300 020 5 9 1
ST PORTS 000 000 020 2 9 0
TIME ::: 2:33
ATTENDANCE ::: 2,947
WEATHER ::: 75 WINDY / BEAUTIFUL SUNNY CALIFORNIA
SEND ME AN E-MAIL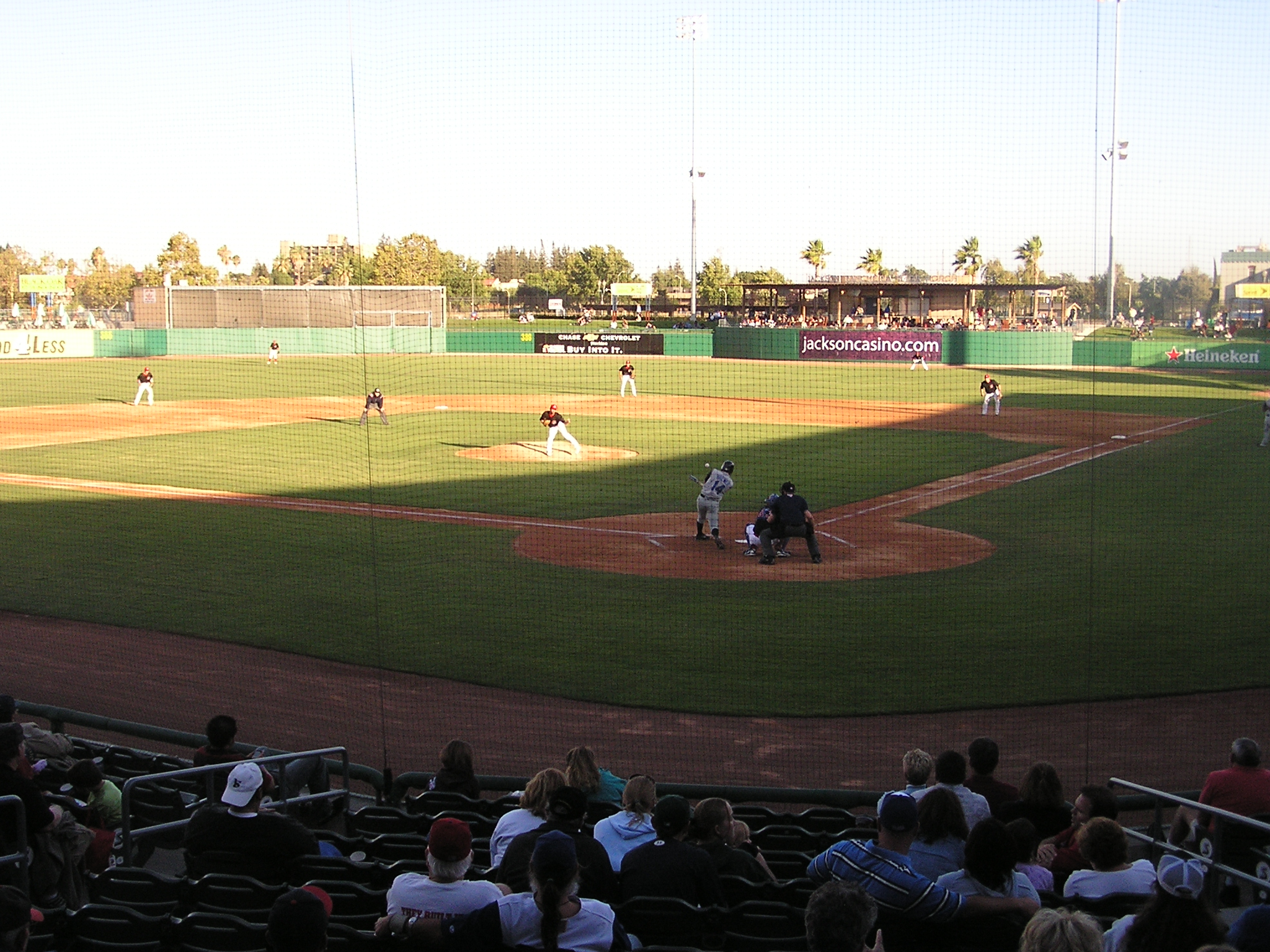 LINKS
The Official site of the Stockton Ports
Stockton weather from WEATHER.com

© 2000-2012 UNCLE BOB'S BALLPARKS
I AM IN NO WAY AFFILIATED WITH ANY OF THE TEAMS ON THIS PAGE ... THIS PAGE IS MEANT FOR INFORMATION PURPOSES ONLY.